<! jbheaderV2 Standard frame page header on all pages >
Old Gallery
<!End jbheaderV2 Standard frame header>

These old gallery pictures have been reduced in size to improve loading speed, but still take a minute or two to load
[Oct2003] [Sept2003] [May2003] [Dec2002] [Sept2002] [Aug2002] [Jan2002]

---


Pictures from 7th October 2003
Pictures from our fun night, ramp racing which was superb !!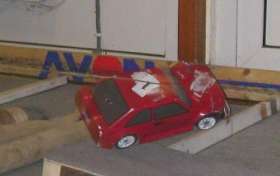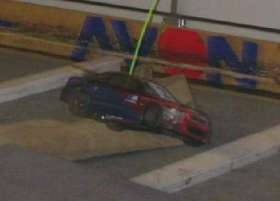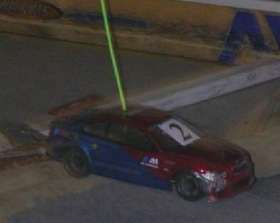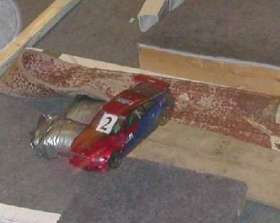 ---


Pictures from 29th September 2003
Steves Piccolo helicopter, put on a superb flying display !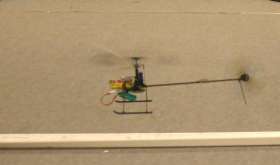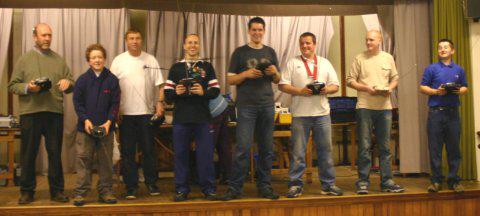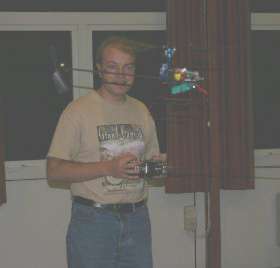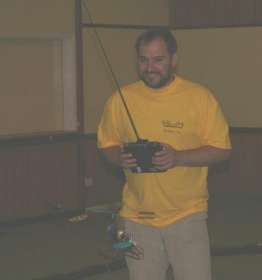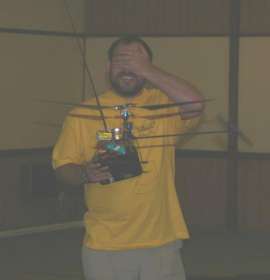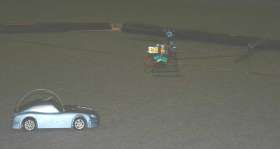 ---
Pictures from 12th May 2003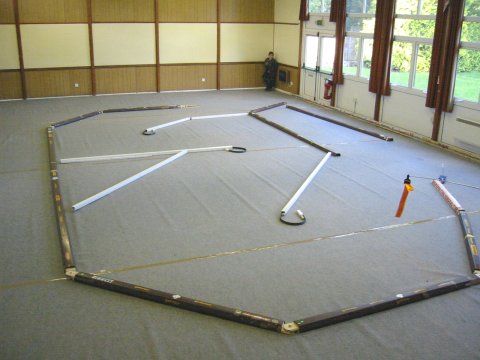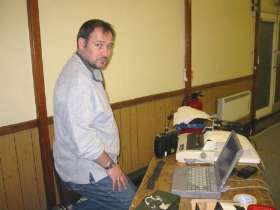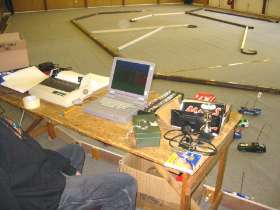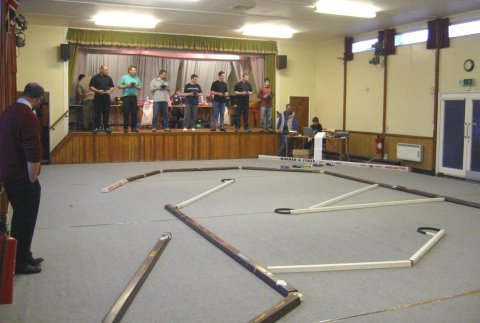 Micro track layout was a gem, and the clubs AMB system is up and running thanks to Steves efforts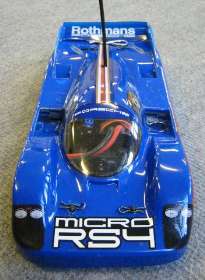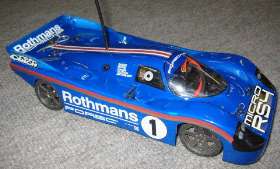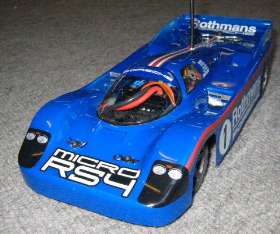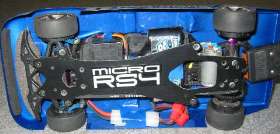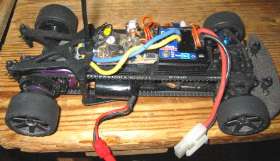 Lee brought his PTI Racing Porsche bodyshell, looking fantastic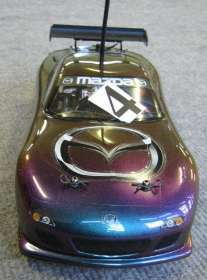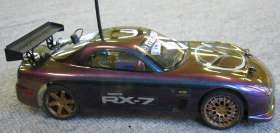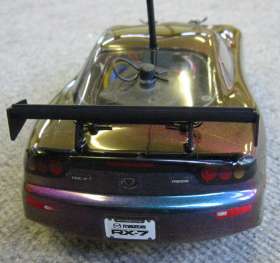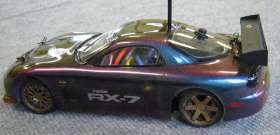 Steve brought a new RX7 bodyshell, painted in flip-flop multicolour paint, which looks superb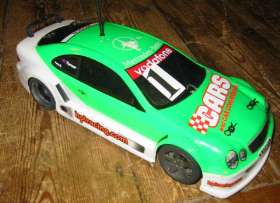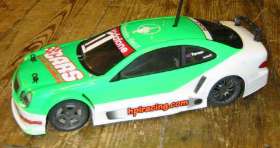 John brought his Mercedes until the Lotus is ready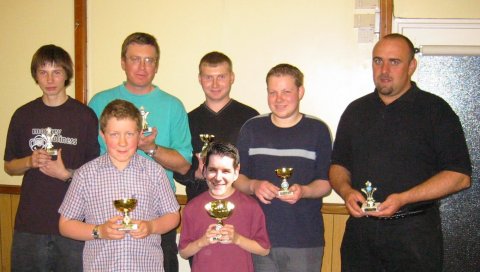 2003Q2 trophy winners got their trophies at last

---
Pictures from 23rd December 2002 - Fun night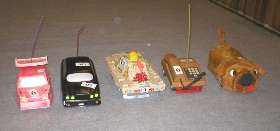 The full lineup of novelty cars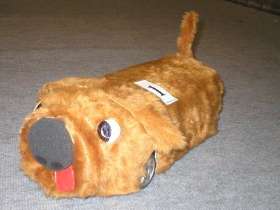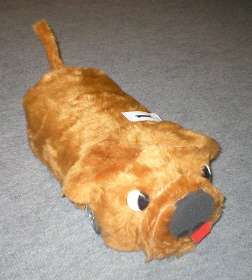 Dougal the V12 dog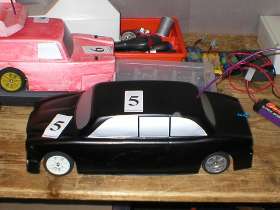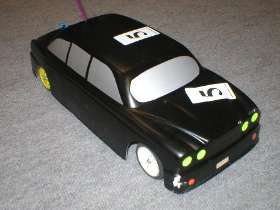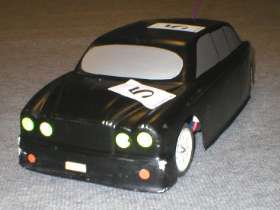 Fantastic stretched Limo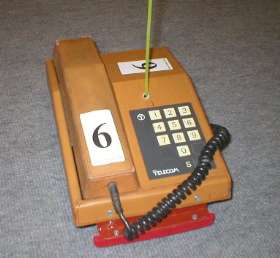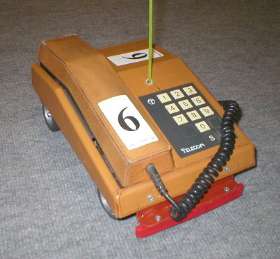 Mobile phone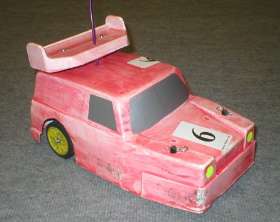 V12 reliant robin on three wheel chassis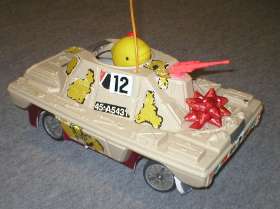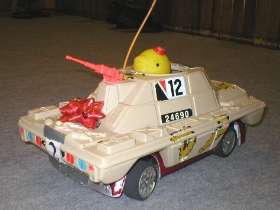 Desert coloured tank


---
Pictures from 30th September 2002 - Q3 Finals Meeting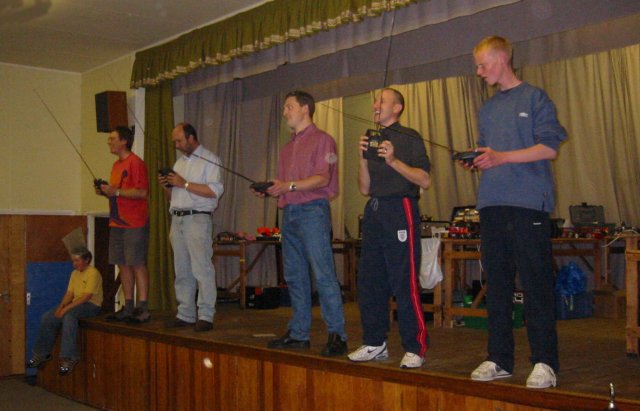 Rostrum during a tense final


Steve mans race control like a surgeon wielding a scalpel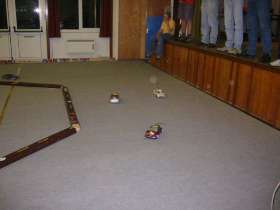 Cars mid-race, overtaking for position

---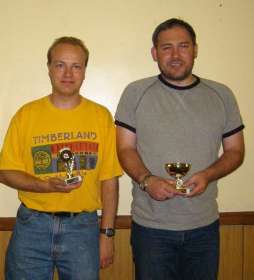 Division 1 Winner - Steve, runner up James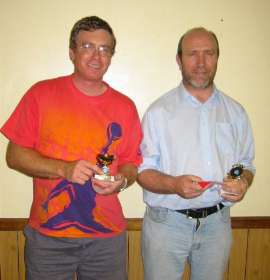 Division 2 Winner - Terry, runner up Andy


Division 3 Winner - Paul, runner up TimB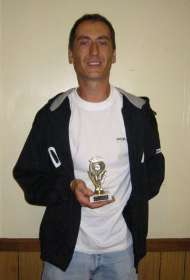 Division 4 Winner - Paul, runner up Warran

---
Pictures from 19th August 2002 Meeting
---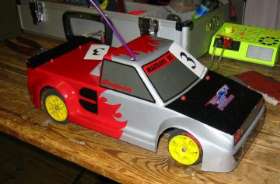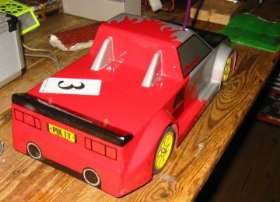 Johns fantastic pro-painted body - looks a million dollars!

---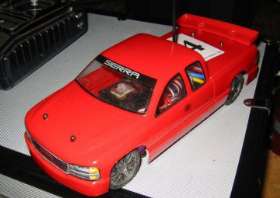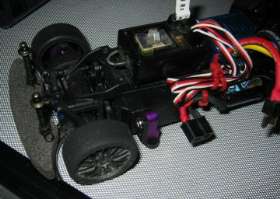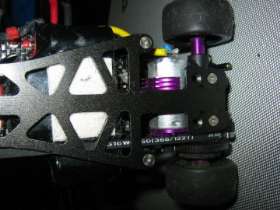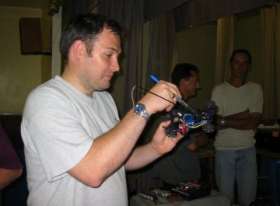 Steves 'chequebook racing' sponsored highly modified Micro, fully upgraded with carbon/titanium/alloy, if you are interested in buying this car, please contact Steve (four figure offers only please)

---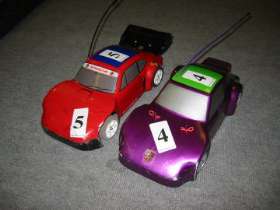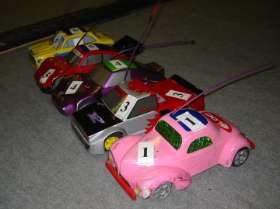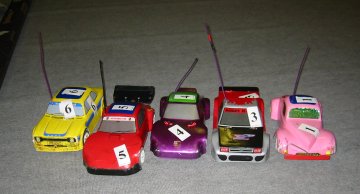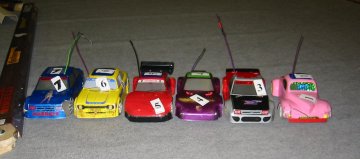 V12 cars lined up before a heat

---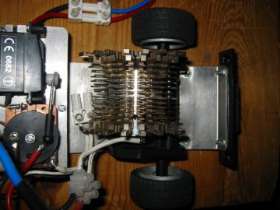 A slightly over the top perhaps, but certainly a unique approach to motor cooling :-)


Pictures From January 2002 Meeting


---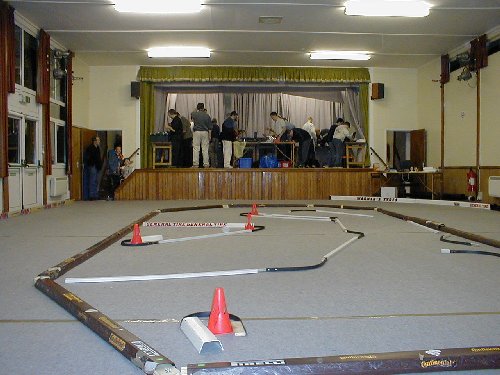 A good shot of the layout of our hall, showing the outer oval and inner micro circuits

---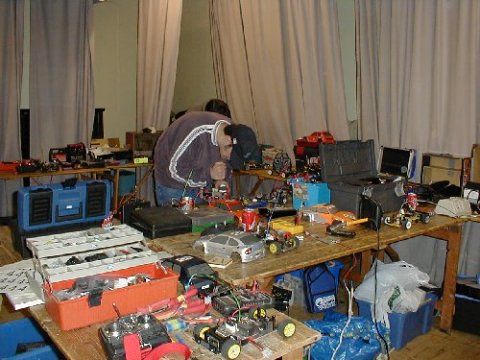 We use the stage for our pitting area, where cars are fixed/charged between heats

---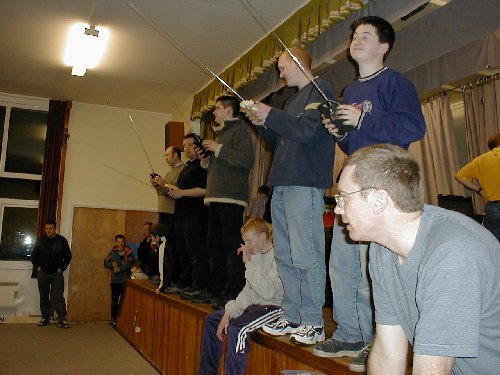 The stage makes a great drivers rostrum

---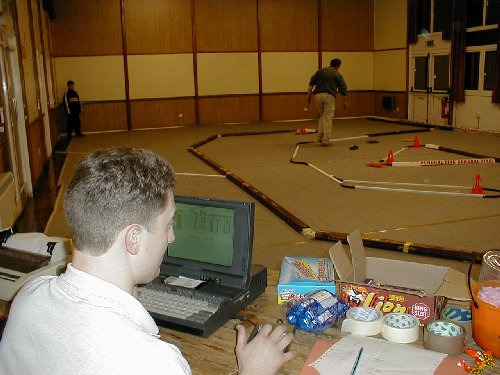 Race control desk and tuck shop, Micro race in progress

---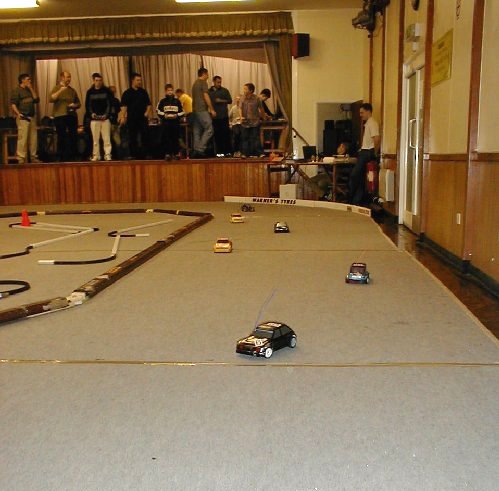 Mardave V12s lined up for the B final using the outer oval

---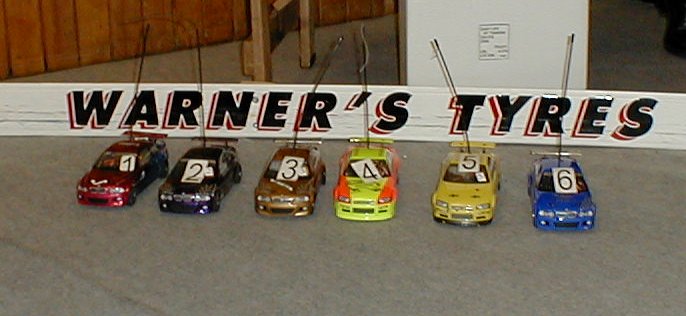 HPI Micros, lined up in front of our sponsors banner :-)

---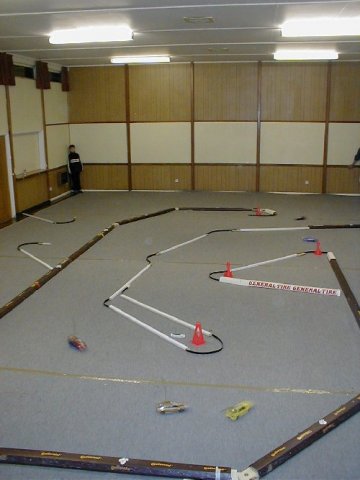 Micros in action on the inner circuit

---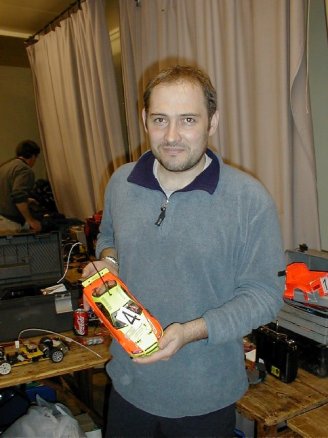 Steve 'the wallet' showing off his Micro Skyline

---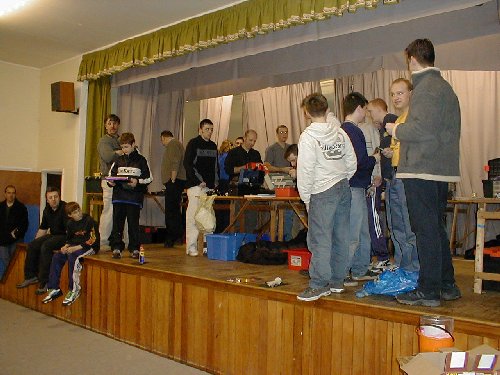 Another lucky winner in the TMC club raffle

---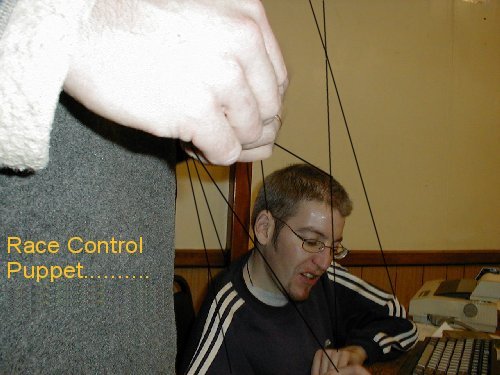 Don't worry when it comes to your turn to run Race Control, as full training is given

---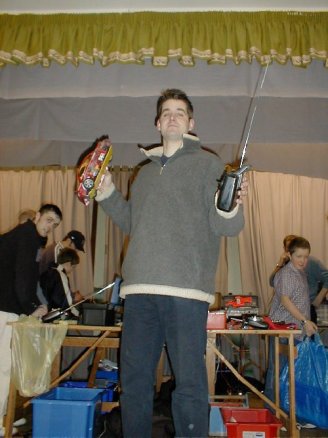 The club only has room for one Prima Donna - our very own Dan 'Born in Jam' Warner


<! 1.2 Std root file page footer, back button to main.htm and last updated info >

<! End 1.2 Std root file page footer - corrected last modified year for ie and netscape>