<! jbheaderV2 Standard frame page header on all pages >

Mardave V12 Info & Rules

<!End jbheaderV2 Standard frame header>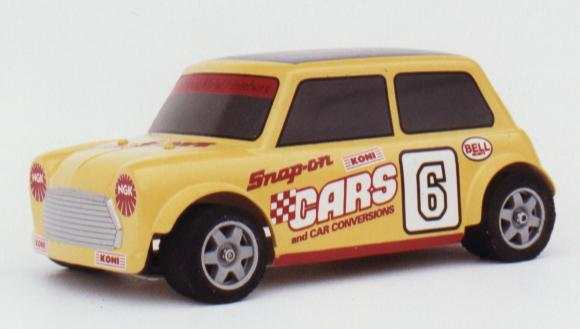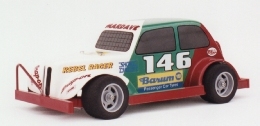 Historically the club raced a model of the famous Mini (produced by Mardave - the first RC car maker in Europe), on an oval circuit on carpet (Mini stock car racing) hence the club is named Taunton Ministox Club. (see our history page for more information).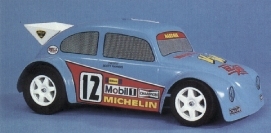 Later, Mardave brought out a 1/12 scale car, the first kit sold was for a VW Beetle, so the range was called V12 (V for V.Dub, 12 for 1/12 scale)), the beetle had big rear tyres (as you can see in the picture above), and this didn't suit other body styles, so later kits had various bodyshells, commonly Renault Megane, and of course as the V12 chassis is common to all cars, the bodys can be swapped, and cost only a few pounds, so you can change as often as you like. The bodies are painted with standard car spray paint in cans, and come with stickers to cover windows and decorate the car so you can spend as much or as little time as you like painting your car to personalise it!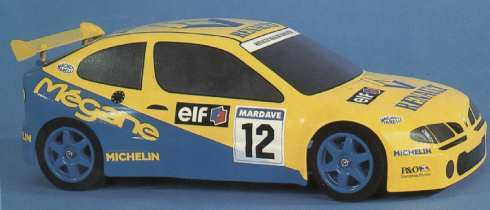 Ministox has been kept on in the club name, as we still race indoors on carpet, although we mostly run on a circuit layout, and mostly run Schumacher SupaStox GT12 cars, which are an updated version of the basic V12 layout.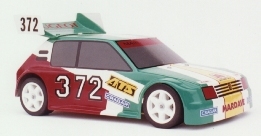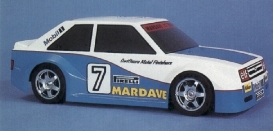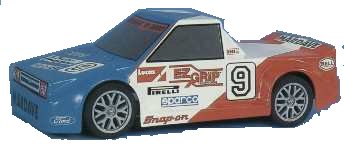 For more information on Mardave see www.mardaveracing.com the official Mardave website which has full details of the V12 cars, and stockists.

---
Mardave V12 Info and Rules


Come along to one of our race meetings to have a look at the cars, and speak to someone face to face about what you need, and don't forget to ask to have a go with one of our cars (between heats obviously)!


---




Due to the current uptake of the Core brushless system and Schumacher Superstox we are changing the classes and roof grading system effective Monday 1st July 2013.

This has been done so the people racing standard cars or on a budget have a fair chance at winning there own championship.

Please try and stick to the rules to keep racing cheap and fair for everyone, this goes for both classes

There will be 2 classes Modified and Stock and the current divisions (roof grade) system will be dropped.

NOTE: Almost everyone runs to Modified rules using Core brushless system with single cell lipo


Stock class:
Mardave or Schumacher Superstox chassis (as kit supplied)
Cars should be run as close to standard as possible, although reliability upgrades, or simple home made modifications are allowed.
Mardave G2 brushed motor only
Nimh or Nicd (maximum of 4 cell battery pack)
No Differential (solid rear axle only)
Front wheel bearings will be permitted
Tyres to be Mardave or Schumacher supplied items, free choice of hardness within Mardave/Schumacher range.
Reverse must be enabled and working at the start of each race.
Any 1/12 bodyshell may be used providing there are no sharp surfaces on the car which could injure a marshall (ie carbon front splitter, external bumpers or excessively sharp edges anywhere on car.
Bodyshell must be trimmed to give MIN 4mm ground clearance or more if needed to avoid ANY rubbing - THIS IS TO AVOID DAMAGING OUR CARPET - cars must pass ground clearance test rig before use.
Tyre additives are strictly forbidden (to protect our carpet).
Modified class:
Rules as above with following modifications allowed:
13.5T Core Brushless System (CR175) with single cell LiPo (no Nimh or Nicd packs to be used with the brushless system)
Schumacher or Mardave rear diff permitted.
Please note any one (or all) of these mods will put you in the Modified class.

The two classes will still run in mixed heats the same as roof grades used too but if there are enough of both classes on any given day then they will run separate heats.

Stock and Modified will run there own championship, we may split the modified championship into two divisions depending on numbers but for the first season it will be one.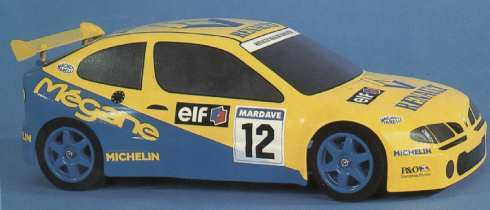 The intention of running standard and modified class is to support progress without alienating our existing drivers who wish to continue to run cheap fun racing, so we are hoping that we can achieve this with everyone's co-operation and common sense!

<! 1.2 Std root file page footer, back button to main.htm and last updated info >

<! End 1.2 Std root file page footer - corrected last modified year for ie and netscape>