! jbheaderV2 Standard frame page header on all pages >

Club History

<!End jbheaderV2 Standard frame header>


by Colin Woodford
Taunton Ministox Club started life way back in 1975 as Taunton Radio Auto Klub (TRAK). Yes that's right, they were racing even before that!. The founder and Life President Mr Mike Lewis started the club with a few like minded blokes racing 1/8th Scale I/C Cars.




They raced in various places but mainly car parks where there was enough room for these super quick 5lb ankle-breakers. At one time a few clubs in the south of England got together and formed the 'Southern League'.

Clubs at Southampton, Bournemouth, Exmouth, Taunton and London thrashed it out for a couple of years with the likes of Phil Greeno racing.

Taunton hosted their meeting at the northbound M5 motorway services car park. In the winter months when racing outside was not really practical, the 1/8th Scale guys moved indoors and raced 1/12th Scale Circuit and meetings were held at Taunton Rugby Club.
Numbers dwindled in both Scales and the club looked like folding , when along came the Mardave Ministox which was a cheap tough car. Unfortunately the rough and tumble of this 'Oval Contact' sport proved too much for the true circuit guys and so gradually Ministox took over, due to being cheap, simple and great fun.

About the same time came the emergence of '1/10th Scale 'Off Road', with Tamiya playing a leading roll. Remember the 'Fox' or the 'Wild One'. Some of the Ministox guys formed an 'Offroad' section and with the permission of the Taunton Rugby Club build a super purpose build 'Offroad' track complete with 10 driver rostrum. Over 200 tones of clay were used to build the circuit, the main culprits were Colin Woodford, Barry Greenslade, Alby Smith, Roy Parsons and many many other volunteers.

The new circuit was praised up and down the country and many national and regional meetings were held there including A Radio Race Car Championship, a B.R.C.A. Championship and of course the Southwest's own S.W.O.R.D.S Championship.

Because of administration reasons, the club had to split, and so TRAK86 was born racing offroad on Sunday mornings come rain or shine. The club went from strength to strength thanks to the hard and dedicated work of a few good men. Sadly for personal reasons I had to pack it in.

TRAK86 carried on for a few years then had a falling out with Taunton Rugby Club and so both the Ministox and Offroad sections had to find new premises.

TRAK86 the 1/10th Offroad boys went to Castle School Taunton and raced every alternate Sunday indoors on carpet, and occasionally outdoors, but they are no longer active now to our knowledge.

TRAK (or the Ministox section) went to Bishop Foxes School and raced on Monday nights, HOWEVER.... the silicone that was stippled onto the tyres to give grip was making the gym floor slippery and so we had to move again!

Not wishing to upset our new landlords by making their floor slippery we decided to buy our own carpet. Off we went to Carpetland and bought 4 big rolls of their cheapest foamback and that was 6 years ago and we are still using it!!!




Due to this name split, TRAK (Ministox section) were getting confused with TRAK86 (Offroad section) and so TRAK bit the bullet and decided to call itself TAUNTON MINISTOX CLUB, after all that's what we do .... race Ministox.




Some time around 2000 the Mk1&Mk2 Ministox started to seem a bit familiar, and membership numbers were dwindling, so the decision was taken to move on to the newer Mardave V12 Megane, which is basically mechanically similar to the Ministox but with moving front suspension, a traditional servo saver, and a separate spur gear (not built onto rear wheel), all of which improved the reliability and speed of the car. Added to that the fact that a large number of different bodyshells were available both from Mardave, and from other companies, this seemed like the way to go, so the club moved over to these newer cars. We still welcomed Mk1/Mk2 owners to race, but now it is almost entirely Mardave V12's racing. Up till very recently we still had a regular Mini driver, who more often than not made the A final, so it shows how well these little cars endured.




Around Christmas 2001, a few members got interested in the HPI Micro RS4 1/18th scale 4wd touring cars, and we introduced them as a separate class racing on a circuit layout, we averaged about 6 drivers in this class for the first few months, and it built up to fill two heats of Micros (more than V12s some nights), the precision and close racing on a circuit within the main oval were a nice contrast to the full contact oval racing of the Mardave cars, and provided a stepping stone to members wishing to move onto circuit racing, as it gave them the skills of racing and maintaining a more complex 4wd car.

AMB20 transponders !! up until April 2003, we counted laps manually so someone would stand by the finish line and shout out the numbers of the cars as they came past, so someone could hit the right key on the computer to count the laps. In April 2003 the club purchased a set of AMB20 computerised timing equipment so Laps could be counted automatically to an accuracy of 1/100 of a second ! A small box called a transponder is fixed to each car, and this is then recorded by the computer as it crosses a wire loop which runs under the carpet on the finish line.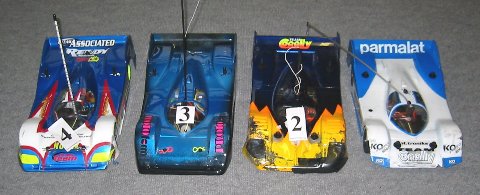 In Summer 2003 we started racing proper 1/12 carpet cars as a third class, again due to interest from a member, the 1/12 cars were a good contrast to the V12's as they are more complex and fussy to drive and maintain, but still good fun. After about a year it was clear that the majority of the club preferred the cheap rough and tumble of V12s to the finesse of the 1/12 cars, and that the time pressure of running three classes in the evening couldn't be justified, so the 1/12 cars were stopped leaving V12 and 1/18 4wd cars as our two racing classes every meeting.




Around July 2005 the number of 1/18 4wd touring car drivers had dwindled down to just a few regular runners, so we opened this class up to other 1/18 cars, especially the Team Associated RC18T 1/18 off road truck, which was very successful, and we added some small jumps and obstacles to the circuit layout for these off road trucks. The trucks were very robust, and ran competitively right out of the box without spending a fortune on upgraded parts. Over time people moved on from the RC18T to the FTX Blaze which was a more aluminion 4wd truck, and people switched to foam tyres and brushless motor pushing speeds and costs up, which caused the RC18 to drop out.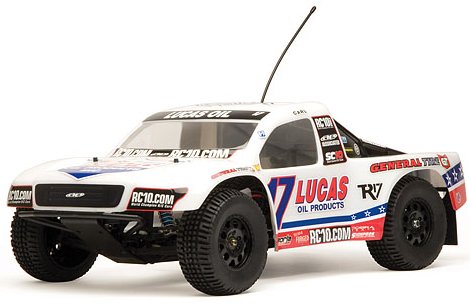 Around September 2009 the number of 1/18 trucks had dwindled, so another change was needed. A few members liked the look of the Associated SC10 2wd racing truck, which is large but very lightweight, and suits the small circuit layout, with big jumps really well. We soon had full heat of SC10s, and a mix of RTR, and kits with brushless/lipo power, and the jumps and action are very dramatic !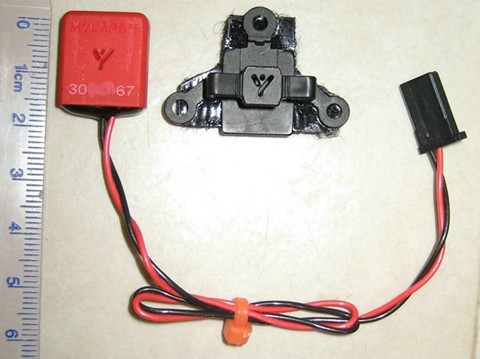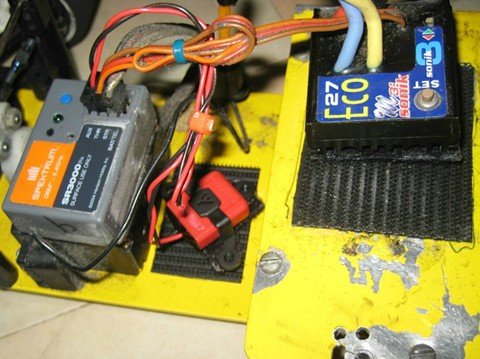 In August 2011 we decided to upgrade our vintage AMB20 lap timing equipment to the digital/personal transponder AMBrc4 system, advantage is the club doesn't have to maintain/charge the transponders, and every driver can fit a personal transponder to there car and just leave it there, as every transponder has a unique 7 digit number which the decoder/computer recognises.



In 2013 a few people started to run Schumacher Supastox GT12 cars, which are an updated variation on the Mardave V12 theme, so this gradually has taken over from V12s, also single cell lipo/brushless systems are zero maintenance, and reliable/affordable so these have been adopted by most racers.

Hopefully the club will continue to change and evolve the cars we race alongside Mardave V12s to continue to meet members aims for fun racing, see our news page for latest results and why not come along one Monday night and see the cars in action.

<! 1.2 Std root file page footer, back button to main.htm and last updated info >

<! End 1.2 Std root file page footer - corrected last modified year for ie and netscape>